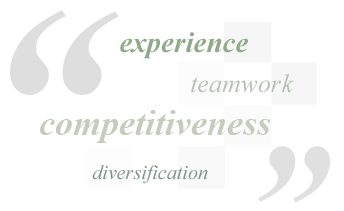 VERTICE is a specialist in the industrial maintenance and assembly of simple or combined cycle gas electrical plants, conventional thermal plants, desulphurisation plants at coal centres, boilers and thermo-solar plants. Our years of experience enable us to develop our business in all industrial sectors.
We have a workshop specialising in the manufacturing of equipment, pipework systems and special parts, with extensive exporting experience.
VERTICE with an agile and flexible structure, adapts itself to our clients' needs and with its teamwork it guarantees a swift response with a high degree of quality.